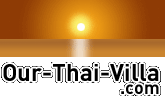 We know you'll have a great time staying at our peaceful, romantic, sun-soaked villa in the heart of the Gulf of Thailand.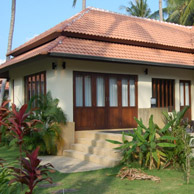 Our wonderful little Coconut is located in a quiet corner of South Samui on a private area of land, near to the Butterfly Garden, at the Bay of Baan Hua Thanon, adjacent to the South China Sea.
Nestling only a hundred metres from the secluded white, soft sands of Natien Beach. The property escapes the crowds of Chaweng and yet is easily accessible. Only 2 minutes from the main road and 10 minutes from the town of Lamai.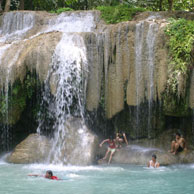 The island was probably first inhabited about 15 centuries ago, settled by fishermen from the Malay Peninsula and Southern China. It appears on Chinese mapsdating back to 1687, under the name Pulo Cornam. The name Samui is mysterious in itself. Perhaps it is an extension of the name of one of the native trees, mui, or from the Chinese word Saboey, meaning "safe haven". Koh is the Thai word for "island."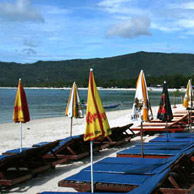 The main reason for visiting Samui is normally the excellent beaches, however there is more to do on this beautiful island than just lie on the beach.
Koh Samui is Thailand's third largest island, but even then it is still only 21 kilometres at its widest point, and 25 kilometres at its longest.
Below we take a look at some of the things available for you to do in Samui and give you an impartial review of what they are like.
Per night rates from: $98USD
(min 7 nights)